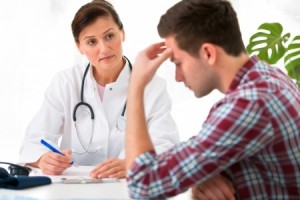 Millions of Americans struggle with some kind of disability. Some struggle with mental illness, some with an autoimmune disease, some with cancer and some with physical disabilities such as blindness or a severe back injury. These disabling conditions often prevent people from working and caring for themselves, leaving them in a financially difficult position but they may be able to apply for and receive Social Security Supplemental Insurance and/or Social Security Disability benefits.
Social Security Supplemental Insurance
According to the Social Security Administration, the SSI program helps people who are blind, are at least 65 years old or who is disabled. In addition, people must show that they are below a certain level of income and that they have very few resources to rely on for their financial support. Within those categories are a host of other eligibility guidelines including the following:
The person is not incarcerated in a prison or hospitalized.
Has not been out of the country for more than 30 days in a row
Residency in the Northern Mariana Islands, the 50 states or the District of Columbia
Applies for other potential benefits
When people are approved for SSI, they can also take advantage of food assistance programs, Medicaid and other monetary assistance.
Social Security Disability
Unlike SSI, Social Security Disability is a program specifically designed to provide financial help to people who are disabled. Eligibility is contingent upon medical records, statements from professionals and financial information. In addition, in order to receive SSD, people need to have a work history and show that they have worked the required amount of time.
In some cases, it is possible for people to be approved for SSD. For example, if the disabled person remains dependent on their parents when they turn 18, they can use their parents' work history in place of their own. Disabled applicants must also show that they are unable to do any kind of work because of their symptoms or health condition. The amount of payment that a person receives is determined by their work history and their previous income level. This means that people who had a good income but are no longer able to support themselves due to a traumatic brain injury or other severe disabling condition, would receive more than someone who worked a minimum wage job.
Applying for both
It is important to know that it is possible for someone to receive benefits from the SSD as well as the SSI program. When disabled people apply for either program, the SSA will examine their situation and determine which program they qualify for, or whether they qualify for both. Due to the complexity of the application process, people should enlist the help of an experienced SSD attorney to reduce their risk of being denied.