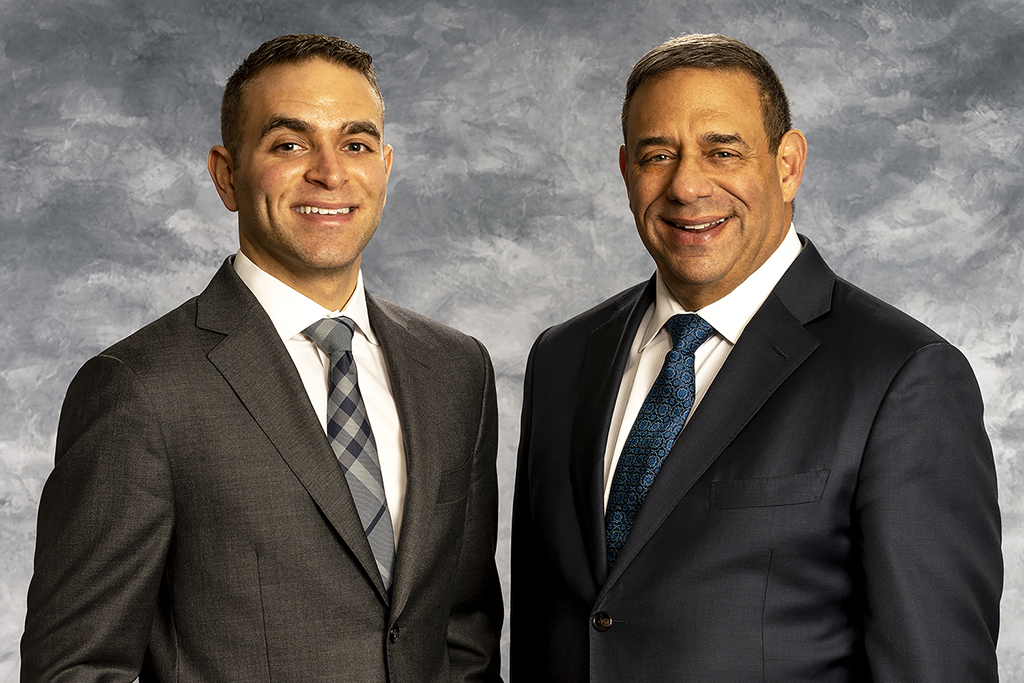 The Help You Need to Get the Social Security Disability Benefits You Deserve
Unable to Work? You May Qualify for Social Security Disability Benefits
Trying to make ends meet when you are unable to work due to illness can be a challenging and frightening task. If you can't work a 40-hour week due to a documented disability or illness, the Social Security Disability Program offers the financial assistance you need from the Social Security Administration (SSA), to allow you to focus on your health and recovery.
At the Good Law Group, our Social Security Disability lawyers leverage over 30 years of legal experience to offer caring and knowledgeable advice to disabled or ill clients nationwide, with local offices in the Chicagoland area. Focused on helping you obtain the Social Security Disability (SSD) or Supplemental Security Income (SSI) benefits you are entitled to, our lawyers work diligently to prove your need and eligibility for assistance.  We offer experienced service at every level of the application process, from first-time applicant to Federal appeals.
To schedule a free case evaluation with one of our firm's caring and experienced SSD lawyers, contact our office at (800)419-7606 or complete our online form. There are no out of pocket costs or fees unless we are successful in helping you obtain benefits.
First Time SSD Applicants
Applying for Disability Benefits? Let us Help
The Social Security Disability process can seem overwhelming, especially if you are trying to navigate the system while you are ill or injured and worrying about how your family will survive without your income. Submitting an application without the proper supporting documentation or other mistakes can lead to a denial of your claim. In fact, 65% of initial applications are denied, as are 91% of applications submitted for reconsideration (the first-level appeal).
With two-thirds of all first-time applications for SSD denied, it is important that your SSD application be complete and accurate from the get-go. Denial of your application means a delay in receiving vital benefits for you and your family as you go through the lengthy appeals process. Our attorneys handle only SSD cases, so we know what information is most likely to result in your application being approved. Hiring an attorney before you file your SSD application can significantly increase your chances of approval, which means you can stop worrying about your finances, and instead focus on your health.
Request for Reconsideration
Don't give up if your initial application is denied for Social Security Disability Benefits
The next step in seeking SSD benefits if you are denied during the initial application process is to file an appeal of the decision. The first step in the appeals process is called a request for reconsideration. The disability reconsideration review will be assigned to a disability review examiner from the Disability Determination Services (DDS) office to handle your review. Keep in mind that this examiner will probably not have been involved in your initial SSD application process.
You will need to send a notice of intent to the SSA to appeal your benefits within 60 days of receiving your denial as the first step in the process. You need to know that most claims are denied during the reconsideration review.
The Good Law Group can help you with this step of the appeals process.
Social Security Disability Hearings
Every year around 53 percent of all applications for Social Security Disability benefits are denied according to a report from the Social Security Administration (SSA). When a person in Illinois receives a notice, informing them that they have been found ineligible for SSD benefits, the person is also informed that they have the right to appeal that decision.
Applicants have a limited amount of time to file their appeal, which is heard by an Administrative Law Judge (ALJ) in what is called a hearing. Due to the high number of appeals, it is important to understand that a SSD case can take up to a year or longer before it is heard.
During that time applicants can improve their chances for approval by preparing for the hearing. The Good Law group is experienced in ensuring that clients are will represented during their hearings and also that they are well informed as to what will occur during their hearings.
Appeal Before the Appeals Council
When a Social Security disability claimant's application is denied after the initial review, there are a number of steps the claimant can make to appeal the denial and continue pursuing disability benefits. The first step is to request a hearing before an administrative law judge (ALJ). If the claimant's appeal is denied again at the ALJ stage, he or she can move forward by appealing the denial to the Appeals Council.
The Appeals Council looks at all requests it receives, but it may deny your request for review if it believes that the decision of the ALJ was correct. If the Appeals Council grants your request for review, it may choose to decide the case itself or send it back to a different ALJ for a second disability hearing.
As with other levels of review, you may provide updated information detailing your disability and its negative impact on your ability to work. This is best done with a law firm who is experienced in Social Security Disability Benefits. The Good Law Group is experienced in all levels of the appeals process.
Appeal in Federal Court
Appealing a denial of Social Security Disability (SSD) can be a long and stressful process. There are many levels of the appeals process and after experiencing multiple denials, applicants may feel like they are out of options. However, the last step in the appeals process is the level where most disability applicants are ultimately awarded benefits. Before giving up on your case, consider appealing your denial to a Federal District Court.
Once you receive a denial from the Appeals Council, you have 60 days to appeal the decision in Federal Court. Due to federal law, the case will not be able to be brought against the Social Security Administration (SSA). Instead, the lawsuit will be filed against the current Social Security Commissioner. Applicants can either file a Complaint themselves or hire an experienced SSD attorney to help them with their case. Consider the Good Law Group for representation of your case in Federal Court.
Judge Search
The Administrative Law Judge (ALJ) assigned to hear your Social Security case is significant because they control the outcome. This part of our website is designed so you can learn the ALJ's approval and denial rating in every state of the country. As you can see from the data provided, there are some judges who approve the majority of cases and some who approve nearly none. Use this search function to learn about the ALJ assigned to your case.
Testimonials
"The Good Law Group kept me on track with providing me with extra help in procuring my SSD benefits from providing advice on how to handle the SSA phone application to letting me know what options I had after by benefits terminate. The attorneys and staff at this firm provided experienced and trustworthy advice that helped me through this stressful process."
"I cannot say thanks enough for the Good Law Group's  help in getting my disability claim approved. I truly appreciate the kindness they have shown me. Everyone on the staff was very helpful in answering my questions and keeping me informed."
Latest News
If your income was your family's sole or primary source of support, you may worry whether those benefits will be sufficient to cover your monthly expenses. Depending on the circumstances, you may be eligible to receive other benefits to supplement what you receive from social security disability.
Learn about the actions a claimant can take to appeal a denial of SSD benefits. Find out about the appeals process and the appeals council. Watch our video for more information.
To qualify for SSD benefits based on a diagnosis of spinal stenosis, applicants must meet each of the criteria listed in the SSA's disability blue book, with appropriate imaging to support the diagnosis and its negative effect on the ability to work. Do you suffer from Spinal Stenosis and are you considering applying for SSD Benefits? Learn more about the process in this blog post.
To schedule a free case evaluation with an experienced and caring Social Security Disability Lawyer, contact our office today. There are no out of pocket cost and no fees unless we are successful in helping you obtain benefits.