Over 30 Years of Experience with Disability Cases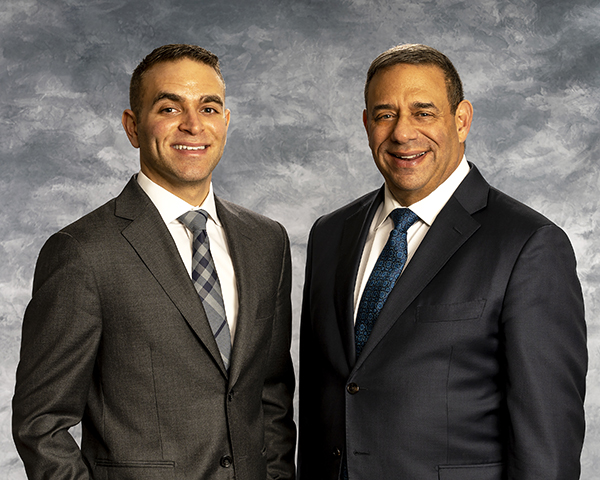 At the Good Law Group, our staff understands how difficult it can be to apply for SSD or SSI benefits. We work tirelessly to help you obtain all the necessary documentation, meet all related deadlines and complete your application in a manner that best demonstrates your need of and eligibility for disability benefits from the SSA.
While we offer you the experience and knowledge of a large firm, we provide you with the personal service you would expect from a small one. We take the time to listen to your story and understand your specific health conditions before offering our thoughtful advice on your eligibility and the potential benefits you may expect to receive.
Since no two cases are alike, we work hard to address your unique situation so that we can help you obtain the financial assistance you need from the Social Security Administration. With over 30 years of experience, we handle all levels of your SSD/SSI application including federal appeals.
Social Security Lawyers – Our Team
Attorney
Neil H. Good understands how overwhelming and confusing it can be to apply for Social Security Disability (SSD) benefits. However, for someone who's been injured, it's critical to work with an attorney who understands the application process. That's why Neil has dedicated his career to making the process as simple as possible for disabled and ill clients across the county. With more than 30 years of experience and over 4,000 satisfied clients, Neil is committed to learning about you and your specific case so you can get the benefits you need.
Neil received his undergraduate degree in finance from Northern Illinois University. From there, he went on to graduate from IIT/Kent College of Law. Initially, his work focused on personal injury, where he tried more than 50 cases to verdict. His first Social Security hearing was in 1992, and in 2000 he decided to limit his practice to SSD law.
Neil is passionate about and experienced in all types of Social Security cases. For example, he's filed two class action cases in which the Social Security Administration was incorrectly paying claimants their back benefits. His most recent win involved a case in which the Social Security Administration refused to give a U.S.-born citizen a Social Security number.
On the occasion that a client's case needs to be referred, Neil works closely with personal injury, worker's compensation, and family law attorneys. He makes sure that his clients' cases end up in the right hands.
Neil regularly speaks at the National Organization of Social Security Claims Representatives conference on the importance of cross-examining medical experts. He also speaks on topics related to Social Security Disability benefits and Supplemental Security Income to hospital support groups, health groups, township services organizations, social services organizations, community groups, and more.
Attorney
Without legal counsel, winning a Social Security Disability (SSD) claim can be a long and frustrating experience. In fact, the majority of people filing SSD claims get denied simply because they didn't know to include a few critical details. Shawn Good is an experienced attorney who works to help his clients significantly increase their chances of being approved for benefits.
Shawn is extremely familiar with the Social Security review process, routinely representing claimants at all levels. He received his B.A. in literature from Southern Illinois University, and then went on to attend law school at the Indiana Institute of Technology. There, he obtained his Juris Doctor and spent his third year of school as a visiting student in Boise, Idaho at Concordia University Law School.
Since 2016, Shawn has been a zealous advocate for disabled clients across the country. His eye for detail has helped hundreds of clients prove with absolute certainty that they qualify for benefits. In addition, he has successfully argued for the appellant multiple times in the United States Court of Appeals for the Seventh Circuit.
Don't risk having your SSD claim denied because you missed a small detail or didn't file the right paperwork. Whether you're considering filing for disability or your claim has already been denied, call now for a free consultation.
Associate Paralegal
As an associate paralegal at The Good Law Group, Ashley Hampton is responsible for scheduling all appointments and hearings for the Good Law Group. Her other responsibilities include setting collecting updated information from clients, handling new case intakes, preparing documents for new case files, and preparing the attorneys for their daily appointments and hearings.
Ashley enjoys spending her spare time with family, friends and her dog. Ashley has a passion for working with animals and enjoys volunteering at the Chicago Animal WareFare league, traveling, and listening to music.
Associate Paralegal
As an associate paralegal and file clerk, Kathryn handles the firm's medical record requests and case research for the Good Law Group. Kathryn is responsible for organizing and maintaining all of the paper and electronic medical records. She also handles communicating with medical providers and medical record requests. Additionally, she assists in a variety of office tasks including case intakes, document retrieval,communication with clients and Social Security Administration representatives.
Kathryn received her Associates of Science in Paralegal studies from Northwestern Business College in Chicago. She is currently pursuing her Bachelors of Science degree in Business Administration and Law at Western Carolina University.
Kathryn enjoys her spare time by listening to music and spending time with her fiancé and children.