Experienced Support for all Health Conditions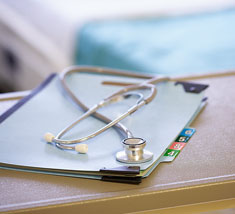 Living with a disability or illness that prevents you from working to support yourself or your family can be a difficult and emotionally trying experience. Fortunately, the Social Security Disability program offers financial assistance for individuals who cannot work due to chronic pain, illness, or lasting disability. Your inability to work may be due to a particular illness or symptom, or a combination of ailments. For example, conditions which may qualify you for SSD benefits may involve one or more of the following:
Diabetes – including related ailments such as neuropathy, retinopathy, or mellitus
Back injuries and problems, including spinal injuries and bulging, herniated, or ruptured disks
Heart conditions, including congestive heart failure or chronic heart failure, and other cardiovascular system disorders
Stroke
Fibromyalgia and other chronic pain conditions
Lupus
Blindness
Multiple sclerosis
Muscular dystrophy
Cancer and leukemia
Arthritis and other bone and joint conditions
Musculoskeletal disorders
Epilepsy and other neurological and seizure disorders
Connective tissue disorder and other immune system disorders
Chronic fatigue syndrome
Brain injuries and other head injuries
Mental illnesses, including bipolar disorder, depression, anxiety, and autism
Put Our Lawyer's SSD Knowledge To Work For You
At the office of Neil H. Good, our attorney leverages nearly 25 years of legal experience to provide comprehensive and caring SSD assistance to injured, disabled, or ill clients throughout Chicago and the suburban area. Over the years, our firm has gained the knowledge needed to offer support to clients with various illnesses or disabilities, including chronic pain, depression, and lasting injuries. This work has given our staff the confidence to address even the most complex SSD issues relating to any health condition.
Knowledgeable Assistance Regardless of Disability or Illness
Our firm has wide experience in addressing SSD issues for clients facing any number of health conditions from a long list of diseases and illnesses. With our knowledge and experience, we are able to offer comprehensive and informative support throughout the initial claims filing process, as well as during the appeals process if your original claim has been or is denied.
Our staff is highly experienced in addressing issues for clients suffering from a combination of health conditions. Whether you are suffering from a physical ailment, like chronic pain or a lasting injury, or are battling a mental condition, such as depression or anxiety related issues, we can help.