Real Estate Attorneys – Palatine, IL
At The Good Law Group, we provide legal representation to help people through residential and commercial real estate transactions. Call our Palatine office now: (847) 577-4476
---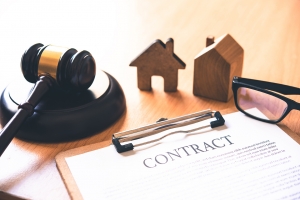 Real estate transactions involving residential and commercial real estate are complex, legally binding transactions.  They involve contracts, negotiations, and many different documents and if you are not fully aware of your options, you could make a decision that will cost you a lot of money.  If you work with an experienced real estate lawyer like those at The Good Law Group, they can help you better understand the transaction process and make you aware of your options so that you can make decisions that are in your best interests.
At The Good Law Group, we provide representation to help people through residential and commercial real estate transactions in Palatine, IL.  Our property lawyers are experienced and ready to provide legal assistance with drafting and reviewing contracts, for sale by owner transactions, investment property transactions, and title searches.  We will ensure the legality of your real estate transaction and keep you informed of all of your options to help you from your first negotiations to your closing.
The attorneys of our real estate law firm can assist with the following matters for residential and commercial real estate:
Purchase and sale contract drafting and review: Our attorneys can represent those who are buying or selling real estate and assist with drafting the contracts. We can also review contracts for those who are buying to ensure their legality.
New construction contract: We can help you negotiate your contract before the construction begins on your new home or building.
Builder negotiations: Our attorneys will assist in negotiations with the builder of your new property.
For sale by owner (FSBO): If you are an individual owner selling a home or commercial property, our real estate attorneys can provide representation. We can help with everything from the negotiations and document reviews to being present at your closing.
Document review: We will make sure to get all of the necessary documents for your transaction and review them carefully.
Title examinations: The title to a property may come with liens or back taxes that would be transferred to you. We will examine the title to help protect you from liens and back taxes.
Installment sales contracts (contract for deed): We can represent buyers or sellers to help negotiate and review installment sales contracts.
Investment property transactions: Our real estate attorneys can help those who are buying or selling investment properties.
Why Work with a Real Estate Lawyer?
There are many aspects of a commercial or residential real estate transaction that require special attention including negotiations and reviewing documents and contracts.  It can also be difficult for someone to navigate the legal terminology involved.  Our attorneys will help with every aspect of your transaction including negotiations, document reviews, and title examinations to protect you from possible liens and back taxes.  We will also make sure you know and understand the legal options available to you before you make decisions.
Our commercial and residential real estate attorneys at The Good Law Group will provide sound legal advice with your best interests in mind to ensure that your transaction is done smoothly.  You can learn more about the benefits of our legal representation by calling our real estate lawyers in Palatine, IL at (847) 577-4476.
---
Real Estate Attorneys – Chicago, IL
Real Estate Attorney – Glen Ellyn, IL
Real Estate Lawyer – Rockford, IL
Real Estate Lawyers – Waukegan, IL