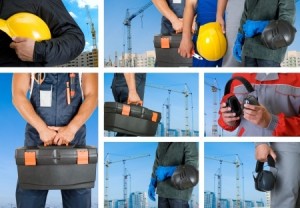 In order for people in Illinois to qualify for benefits through the Social Security Disability program, they must submit medical evidence. This evidence is used with other qualifying factors which include the applicants'  financial situation, their ability to work and whether their disability is on the program's list of approved disabling conditions. However, the Social Security Administration is proposing a new rule that could have an impact on people's applications.
Submitting medical evidence
At the end of last year, an official at the SSA told The Wall Street Journal that the agency would be putting together a new rule relating to medical evidence. The official told the publication that the move stems from media reports about medical records being withheld in SSD applications.  These records are reported to have contained information in them that may have put a negative light on people's disability claims. Furthermore the SSA recently admitted that such information had been withheld on some applications.
Therefore, the SSA just announced a proposed rule that could eliminate the current option for SSD applicants to simply submit evidence that supports their claim. This means that medical documentation such as tests, doctor examinations and therapy which does not support the disability, would have to be sent to the SSA and would be used as part of the evaluation process. In addition, people would also be required to submit the names of all their medical sources, which appears to be a clarification of the current request on applications for medical source information.
Period of public feedback
Before the agency will write up the final rule, it has opened up a discussion, allowing the public to voice their opinions and comments relating to the topic. The feedback will be evaluated by the SSA, which is especially seeking opinions on the readability of the new rule. Items the SSA is looking for involve the following:
Language that is too technical to understand
Clear explanation of requirements to the public
The format of the rule such as headings
How the material is organized
Whether the use of diagrams or lists would improve people's understanding
While the SSA appears to be welcoming input from the public, it appears certain that the rule will be officially announced and implemented at some point in the near future. For people seeking Social Security Disability, this rule could make it more difficult for them to receive approval, especially since doctors can make errors in diagnosis and even test results can be faulty. People with questions about the potential new rule may find it helpful to discuss their concerns with an SSD attorney.