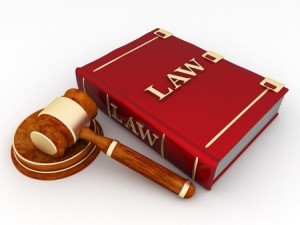 Many people living in Illinois are also members of the armed forces, expressing their support for their country and their willingness to put their lives on the line in defense of what they believe. In some cases, these brave men and women may become disabled through their military service, an illness, or other causes. What they may not realize is that they might be able to qualify for Social Security Disability benefits.
Veterans Affairs benefits and SSD
Members of the military, who are injured while in the line of action or through their military responsibilities, are provided medical care through the Veterans Affairs Administration. The VA also offers a compensation program for disabled veterans, which provides them with financial support to take care of themselves and their families. In addition to these benefits, military members can also apply for benefits through the Social Security Disability program.
Even though people may have already been rated by the VA with 100 percent disability, this does not guarantee they will be approved for disability benefits through the SSD program. This is because the two programs are separate from each other and therefore, use different processes to determine eligibility.  Disabled military service members will need to submit a separate application with their supporting documentation.
Military and non-military injuries
The Social Security Administration does not base eligibility for disability on whether a military serviceman or woman suffered the injury or illness as a result of their military service. This means if a person is on leave, visiting family, and suffers a disabling brain injury in a car accident, that person could still apply for disability.
Other types of disabling conditions covered by SSD benefits include the following:
Certain types of cancers
Stroke
Blindness
Mental health conditions like depression, anxiety or Post Traumatic Stress Disorder
Heart conditions
Disabling arthritis
If the injury was military-related or occurred while the person was still on active duty, the SSA offers military members an accelerated evaluation process. Again, this does not guarantee that the disabled veteran will be approved for benefits, but it does mean the person will receive a decision about their application at a faster rate than other applicants. For injuries sustained when military members were not on active duty, the members' applications will not be put through the accelerated process.
Seeking legal help
Applying for disability benefits through the SSA is not a simple process and many applications are denied for missing information or insufficient proof of the disability. To increase their chances for approval, disabled military members and others should meet with an experienced SSD attorney for assistance.