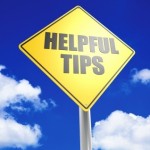 As you prepare for your disability hearing before a Social Security administrative law judge, you may be nervous and anxious. This is quite understandable, since the financial stakes are high. Therefore, it is vital to do all you can to maximize the chances of your success. The testimony of a vocational expert (VE) can be an invaluable tool as you set out to prove the extent and consequences of your disability.
Out of all the people at your hearing, the Vocational Expert will be the one to whom the administrative law judge looks for answers about your ability to go back to work. This person will comment on what job duties he or she thinks you can perform given your disability and look at your work history to determine whether you can continue to successfully carry out your last job. If not, he or she will make recommendations about any skills you have that can transfer to other work opportunities.
In most cases, the judge and your attorney will then pose a number of general questions to the vvocational expert based on your documented disability. The gist of this section of the hearing is to show whether a hypothetical person with your disability could do the job. If the answer is "yes," your claim will be denied. If the VE believes that your health condition would prevent you from going back to that particular position, he or she will then be asked if there are any other similar jobs you can do. Your attorney's role is to ask follow-up questions to the VE that will show that you are unable to do any relevant jobs and are, therefore, in need of disability benefits.
The VE's testimony is given a great deal of weight by your administrative law judge. Therefore, it is crucial that you have an social security attorney on your side. An experienced lawyer will understand the ins and outs of the law in order to refute any testimony the VE may have given about jobs you still can do. In addition, he or she can act as your ally as you navigate the disability claims system.