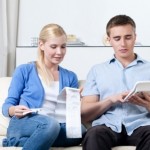 As expected, the Social Security Administration announced a 1.5 percent benefit increase for 2014 on Wednesday, Oct. 30.
This cost-of-living adjustment (COLA) will begin with the benefits more than 57 million beneficiaries receive in January 2014. Supplemental Security Income beneficiaries (more than 8 million) will see their increased payments beginning Dec. 31, 2013.
This 1.5 percent COLA increases the maximum benefit for a worker retiring at full retirement age from $2,642 a month, from the current maximum of $2,533 a month. The average payment will increase $19 a month, to $1,294 a month, up from $1,275 currently.
The average payment to a disabled worker, spouse and one or more children will increase $32, from $1,914 to $1,943. The average payment to all disabled workers increases $17, from $1,131 to $1,148.
Other estimated average monthly benefits, payable in January 2014 are:
Aged couple, both receiving benefits: increase from $2,080 to $2,111
Widowed mother & two children: increase from $2,583 to $2,622
Aged widow(er) alone: increase from $1,225 to $1,243
Other changes that take effect in January of each year are based on the increase in average wages, said the SSA. Thus, in 2014, the amount known as the taxable maximum, which is the maximum amount of earnings subject to Social Security taxes, with increase from $113,700 to $117,000. The SSA estimates that about 10 million workers, of an estimated 165 million, will pay higher taxes as a result of that increase in the taxable maximum.
The COLA is determined by the change in the "consumer price index for urban wage earners and clerical workers, from the third quarter of the previous year (2012) to the third quarter of the current year," according to the Social Security Administration. This figure is determined by the Bureau of Labor Statistics.
The shutdown of the federal government has delayed release of a key report needed for computing Social Security cost-of-living adjustments for next year, but the Associated Press suggests a preliminary increase of about 1.5 percent.
The increase for 2013 was 1.7 percent, following a 3.6 percent jump for 2012. Recipients in 2011 and '10 received no cost-of-living adjustment, or COLA, at all, because inflation was too low.
A fact sheet is available online.