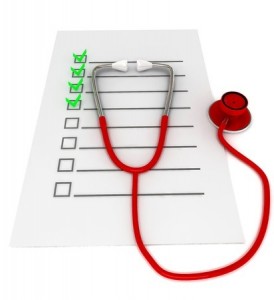 Qualifying for Social Security Disability benefits can be difficult. About two-thirds of claims are denied initially, according to a 2013 Washington Post report. Many applicants in Illinois overlook one factor that raises the risk of claim denial: handling the application process alone. Observance of filing requirements and deadlines is critical in SSD claims, and self-representing applicants often make needless mistakes.
Initial claim complications
Many applicants do not realize they should supply their own medical records when filing for SSD benefits. Applicants may believe the SSA is responsible for obtaining necessary records. However, leaving the task of gathering documentation to the SSA can lead to slower processing, and if important records are overlooked, the claim may be wrongly denied.
Applicants who work with representatives have a better understanding of the medical information they must provide. A representative can also ensure that a full range of documentation is submitted, including evaluations from treating physicians, treatment records and objective evidence, such as lab tests, biopsy results or x-rays.
The documentation provided should reflect the way the individual intends to qualify for benefits. There are various ways an SSD applicant may establish eligibility for benefits:
The applicant may meet requirements for an SSA impairment listing. Aside from suffering from a recognized disabling condition, the individual must have symptoms or test results that meet SSA criteria.
The applicant may receive a medical vocational allowance if he or she cannot work due to a combination of impairments.
The applicant may also receive an allowance if he or she is deemed incapable of resuming past jobs and unfit to learn a new job, based on factors such as age, education and employment history.
Self-representing individuals who are unfamiliar with these means of qualifying may fail to provide adequate documentation of medical and work history.
Hearings and appeals
If a claim is denied, the applicant can appeal the decision. However, the SSA enforces deadlines that many people are unaware of. If a request for reconsideration is not filed within 60 days of the denial, the applicant must start a new application, slowing the process.
After a denial, an applicant can also request a hearing. Navigating the hearing may be difficult for a self-representing individual. The applicant must answer questions from an administrative law judge, and a vocational expert will evaluate what kind of work the applicant's physical or mental limitations allow. It may be challenging for an applicant to effectively question a vocational expert's assertions that the applicant can work.
These mistakes can cost an applicant time and benefits. Rather than risk claim denial, applicants may want to work with a Social Security Disability attorney, who will be familiar with evidence requirements, filing deadlines and other SSA procedures.