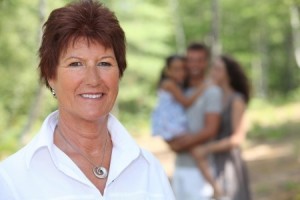 Social Security Disability benefits offer financial support to people in Illinois who cannot work gainfully due to disabling medical conditions. When people make SSD claims or even receive SSD benefits, they may think monthly financial benefits are the only form of support the program provides. However, people who qualify for SSD are also eligible to receive medical benefits.
Medicare coverage
Generally, the SSA enrolls an SSD benefit recipient for Medicare coverage two years after the date that the recipient became eligible for SSD benefits. Due to the mandatory waiting period between disability onset and benefit payments, the earliest applicants can receive benefits is two years and five months after the disability began.
Some people may qualify to receive Medicare coverage within two years of the date of SSD benefit eligibility. These individuals include:
People who lived with disabling conditions for more than five months before becoming eligible for benefits. For instance, if an individual's application was initially denied and the appeal took several more months, that time could be counted toward the individual's two-year waiting period.
People suffering from end-stage renal disease and kidney failure. These benefit recipients can qualify for Medicare coverage three months after they begin dialysis.
People afflicted with amyotrophic lateral sclerosis. These people become eligible for Medicare benefits as soon as they start receiving SSD benefits.
SSD recipients who meet the above criteria can receive Part A and Part B Medicare coverage, which are respectively known as hospital insurance and medical insurance. Part A coverage is free and addresses inpatient costs. Part B coverage is available with a premium and covers outpatient care, doctor's bills and other expenses.
People who qualify for Part A and Part B coverage may also choose to pursue privately administered Part C plans and Part D prescription coverage. However, the SSA does not automatically enroll benefit recipients in either program.
Alternate benefits 
People have not yet received SSD benefits for a two-year period may qualify for other medical benefits. People with low income and assets may be eligible for Medicaid. SSD benefit recipients who concurrently receive Supplemental Security Income will qualify automatically for Medicaid.
People who are concerned with obtaining medical benefits as well as financial benefits should speak with a Social Security Disability attorney. An attorney can provide advice on necessary steps, such as applying for SSI, establishing the early onset of a condition or documenting a condition that merits exemption from the waiting period.