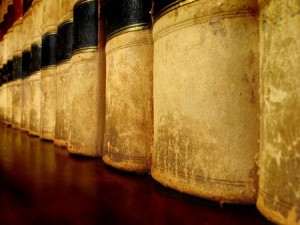 People in Illinois who suffer from a disabling condition may be able to qualify for benefits through the Social Security Administration. Part of the process for receiving approval of Social Security Disability may involve the need to attend a consultative examination.
What is a consultative examination?
If SSA evaluators are unable to establish an applicant's claim for disability, they may ask the applicant to undergo a consultative examination, which means the applicant will meet with a medical professional who works under contract for the SSA. The type of medical professional will be determined by the type of disability that the applicant is claiming. For example, if a disabled person has a mental health condition such as post-traumatic stress disorder or a mental impairment, then the person will meet with a mental health provider or a specialist who handles the specific disorder the person suffers from.
Applicants should understand that the purpose of the examination is to determine the level of disability they suffer with. The doctors they meet with are not there to provide medical care but to conduct tests, conduct an evaluation of the effects of the disability on applicants' lives and then report those results and their findings to the SSA. The consultative examination can greatly affect the outcome of applicant's claims; many claims have been denied because of these examinations. Therefore, it is important for applicants to prepare themselves beforehand.
Preparing for the appointment
The consultative examination is an important part of the SSD application process and if applicants miss their appointments, the application process is stopped and the application itself will simply be dismissed. Therefore, applicants should make sure that they show up for the appointment on the right day and a few minutes early to make sure that there are no unnecessary problems which could jeopardize their application status.
During the examination, the physician or specialist may ask questions relating to applicants' work history or medical history. These questions may include the following:
Was the applicant fired from a job?
Did the applicant miss work due to the condition?
Did the applicant struggle at work with simple tasks?
What was the quality of work that the applicant produced?
Does the applicant struggle to focus on everyday tasks such as driving, housework and cooking?
Does the person have problems interacting with other people?
Applicants can prepare for these types of questions by gathering as much detailed information as they can about their daily life and employment. The more information they can provide to the examiner, the better their chances are of receiving approval for SSD benefits. In addition, applicants should also take their own notes at the meeting, recording what they tell the examiner, and they should seek help from an SSD attorney who can assist them with the application process.