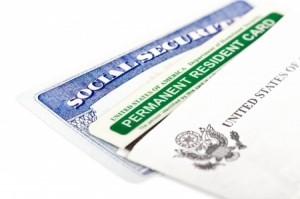 In some instances, people in Illinois with a serious illness or severe disability can be approved quickly for disability benefits through a special program the Social Security Administration offers known as compassionate allowances.
Serious illness and disability
The Social Security Administration recognizes that people with serious illness or disability face financial challenges. For example, people diagnosed with a severe form of cancer will likely need to stop working in order to focus on their treatment. This can create financial hardship for them and their families. In response to that need, the SSA offers people in this situation the ability to expedite their application for disability benefits through the compassionate allowances program.
People who qualify under one of the program's listed medical conditions or illnesses can often have their application approved within a matter of days or weeks. Once they indicate on their Social Security Disability application that they have a condition on the program's list, the SSA claims evaluator will move that application to the top of the pile. The process length is then contingent on the need for a medical examination, quality assurance review or the receipt of medical documentation.  Providing as much medical data as possible with the application can help speed up the evaluation process.
Expanded list
Recently, the SSA announced that it has expanded the list of conditions that falls under compassionate allowances. The list additions include the following:
Small cell cancer of the thymus
Marshall-Smith syndrome
Oligodendroglioma brain tumor – grade III
Prostate cancer – hormone refractory disease – or with visceral metastases
Soft tissue sarcoma – with distant metastases or recurrent
Joubert syndrome.
The acceptance of these and 19 other conditions brings the total of medical issues that qualify for compassionate allowance to 225. Medical conditions are chosen from National Institutes of Health research, medical and scientific expert counsel, input from the communities in the Social Security and Disability Determination Services and from data presented in public outreach hearings.
The SSA's acting commissioner stated that the administration is dedicated in helping people, diagnosed with cancers or other illnesses, receive the financial benefits that they need for themselves and their families. So far, the compassionate allowance program has helped around 200,000 people in the U.S. receive disability benefits faster. The expansion of the list will likely help more people who are dealing with traumatic medical conditions.
The SSA provides a list of what applicants will need to prove their claim for benefits. These items may include blood tests, imaging tests, biopsies, medical history, molecular biologic studies, electron microscopy and neurological examinations. People making a claim with one of the conditions on the compassionate allowance list should speak with an experienced disability attorney in Illinois about their situation.