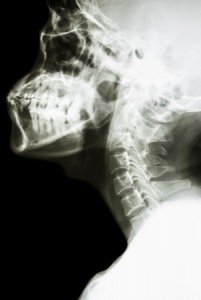 Spinal cord injuries and other injuries resulting in paralysis can have devastating effects. Sadly, the Centers for Disease Control and Prevention reports as many as 20,000 people suffer from spinal cord injuries annually. A 2009 survey from the Christopher and Dana Reeve Foundation concluded almost 5.6 million Americans are paralyzed, with spinal cord injuries causing almost 1 in 4 cases of paralysis.
For all of these victims, managing daily activities can be a challenge. Spinal cord injuries can cause complications such as chronic pain, incontinence, loss of muscle tone, respiratory problems and circulatory problems. Other conditions that cause paralysis can have similar side effects. When people in Chicago, Illinois, are unable to work because of such conditions, they may be entitled to Social Security Disability benefits.
Means of qualifying
 There are a few ways an individual with a spinal cord injury or paralysis may qualify for SSD benefits. The SSA includes spinal cord injuries on its list of recognized impairments. Individuals who can prove they suffer from one of these conditions do not need to provide further proof of the disability. However, a spinal cord injury is only recognized as a listed impairment if it involves nerve root compression that causes pain, weakness or difficulty walking.
If this criterion is not met, the individual may still obtain SSD benefits in two ways. The individual can prove his or her condition causes symptoms and limitations comparable to those that a listed condition causes. Alternately, an individual may ask his or her physician to complete a Residual Functional Capacity form. This form allows the physician to describe the individual's limitations in performing specific tasks. If these limitations preclude even sedentary work, the individual should qualify for benefits. 
The application process 
The application for SSD benefits can be completed online, by phone or in person at a Social Security office. Individuals filing for SSD benefits will need to provide documentation of the medical condition and certain personal information, such as birth date, income and employment history.
The Social Security Administration states decisions are made 90 to 120 days after an application is received, but the process can take longer. Individuals who provide extensive documentation may see fewer delays in getting a decision. Individuals with spinal cord injuries may qualify for the SSA's Compassionate Allowances program, which provides expedited claims processing for individuals with certain conditions. However, this depends on the severity of the injury and the associated health conditions.
Before filing an application, an injured individual should strongly consider speaking with an attorney about the most advantageous way to file. An attorney can help reduce the risk of an individual's claim being rejected due to errors or oversights made during the filing process.