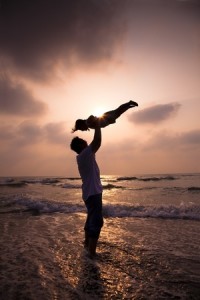 Last year, 8.8 million workers were approved for disability from Social Security according to the Social Security Administration.  The monthly payment workers received ranged from under $100 to over $2,100. Furthermore the SSA reports that "just over 1 in 4 of today's 20 year-olds will become disabled before reaching age 67."
No one wants to think about or believe that they could become disabled but the truth is that it is a strong possibility. A serious car accident, a fall at work, a violent crime or a home accident can leave people in Illinois unable to work or even care for themselves. Many times, people don't give Social Security Disability a thought until they find themselves left disabled and then become confused by the application process or fail to understand what exactly they need to prove their claim. However, there are things that people can do beforehand to protect themselves from unnecessary complications later on.
Review income earnings from SSA
In order to be deemed eligible for SSD, people must have established a work history with the SSA. Most jobs automatically pull money out of people's paychecks which are paid into SSA. Earnings from these types of jobs are then used by the SSA to determine how much a person would receive if they suffer a temporary or permanent disability.
The SSA generally sends out earning statements to people that show them the following items:
Years the person worked
Taxed Social Security earnings
Taxed Medicare earnings
Estimated disability benefits and other benefits family members may be entitled to
In addition the statement explains how disability benefits are determined by the SSA. People are encouraged to review these statements to make sure that their earning record is accurate, which can be done through comparing them with their tax records. Reviewing these statements can help people make sure that they receive the highest payment possible should they ever need disability benefits.
Keep accurate medical records
Medical proof is needed to show the SSA that people are disabled; missing medical documentation is often cited as a reason for a denial. The SSA may even request people to see a medical doctor provided by them. However, people can avoid these complications by simply making sure that they keep a file of their medical care. Some disabilities may surface from a previous injury, or over time, and a person who has a detailed personal record of the condition's progression has a stronger chance of being approved for benefits upon application. Talking to a knowledgeable SSD attorney can also help people prepare for the application process.