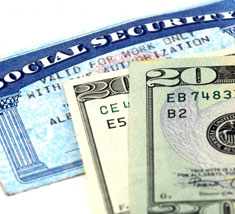 A Huffington Post article points out that the true number of military members who suffered injury from service in Iraq will likely never be known. While the Pentagon stated that over 32,000 people were injured, that number is likely higher. The reason for this is the fact that these numbers do not include people who suffer from injuries such as post-traumatic stress disorder, brain injuries, hearing loss, illnesses or diseases contracted while on service duty and mental and emotional problems.
In fact, the number is thought to be more than half a million. Many of these wounded come back without the ability to deal with civilian life and are often unable to work. However, they may be able to qualify for financial benefits under Social Security Disability.
Faster processing
The Social Security Administration has a wounded warriors program that allows military members to speed up their application process if they qualify. Eligible military personnel include the following:
Full-time service members in the Coast Guard, Navy, Marine Corps, Air Force and Army
U.S. military academy students
Reservists placed on active duty
Pre-deployment training facility students
Military members who are training on active duty status
Reservists at military service schools
In addition, reservists who are disabled during their yearly full-time training are also eligible for the program. Applicants must show that they were on active duty when their injury or illness occurred but are not required to show that the disability is related to their military service. The program applies to people whose disability occurred after October 1, 2001.
The evaluation length will depend on whether the person needs to undergo a medical examination, the severity of their condition and the receipt of medical documentation. Disability applicants should notify their interviewer of their military status as well as gather the necessary medical information beforehand. Online applications are also eligible for faster processing as a military service member claim.
Remaining on active duty
Military members do not have to leave their active service in order to qualify for disability benefits. That being said, active military service may affect the amount that servicemen and women receive. The SSA encourages military recipients of disability to provide notification if their status changes or if they are assigned a permanent change of station. A benefits planning query should be filed if, and when, military members are planning to change their status.
In addition, military members should understand that their Veterans Administration disability status has no effect on the decision to grant Social Security Disability. Military members receiving VA benefits for a 100 percent disability still face the possibility of being denied SSD. Therefore, they may want to speak with an experienced attorney for help with the application process.