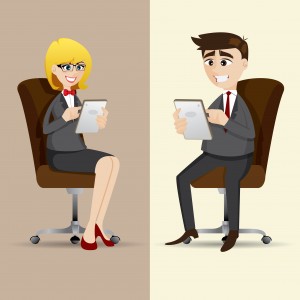 In 2013, the U.S. Department of Education and the National Institute of Literacy reported that 32 million American adults are illiterate. When these adults suffer from disabilities that prevent them from performing physical work, they may struggle to find gainful employment. Fortunately, the Social Security Administration may factor in literacy level when determining whether an Illinois adult qualifies for Social Security Disability benefits.
Medical-vocational considerations
When evaluating whether a person is disabled, the SSA first reviews the nature and effects of the condition. If the person suffers from a condition listed in the book Disability Evaluation Under Social Security, the person may qualify for benefits. However, many people do not meet the strict medical criteria established in the book. These individuals may instead qualify for medical-vocational allowances.
When granting a medical-vocational allowance, the SSA evaluates how the condition affects the individual's ability to find gainful employment. The SSA may consider the following factors:
Residual Functional Capacity. This is the individual's remaining functional ability after all disabling conditions are taken into account.
Past work. Specifically, the SSA evaluates the skill level of this work, based on factors such as necessary training, job duties and regular hours worked.
Transferrable skills. The SSA determines whether an individual's work-related skills could be applied to new jobs.
Older applicants with few transferrable skills are more likely to be found disabled. Younger applicants may be considered capable of vocational rehabilitation, even if their skill sets are limited.
Collectively, this information helps the SSA determine whether an individual is reasonably qualified for the work he or she is physically and mentally capable of.
Literacy and limited education
Literacy can factor significantly into these considerations, as reading and writing are often necessary skills in sedentary work. If an individual is illiterate and incapable of physical work, the individual might not reasonably be able to pursue other employment. An SSD applicant must be older than 45 for literacy to be viewed as a limiting factor.
The SSA considers an individual illiterate if he or she cannot read and write simple messages. When considering literacy and SSD benefit eligibility, the SSA may ask an applicant to complete a literacy evaluation. If there is reasonable proof that an individual is illiterate, the SSA holds the burden of proving otherwise. Individuals who read at a low literacy level but have limited educations might still qualify for benefits. However, this is age-dependent.
Illiteracy does not guarantee approval for SSD benefits. However, for individuals with moderate impairments that permit sedentary work, establishing illiteracy can improve the likelihood of claim approval.