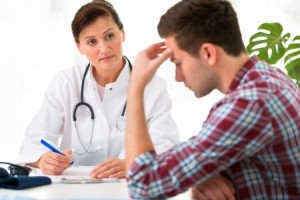 Illinois residents who suffer from disabling conditions may feel like they are alone in living with their conditions. However, recent data reveals that a large number of Americans currently experience disabilities. The effects of these conditions can range from inconvenient to fully debilitating. Unfortunately, statistics also suggest many victims may not receive the financial support they need. Report findings  More than 37 million Americans report experiencing at least one disability, according to the 2012 Disability Status Report. These individuals represent about 12.1 percent of the American population. In this report, disability refers to any condition that results in one of the following categories of impairments:
Blindness or difficulty seeing, even when wearing glasses
Deafness or difficulty hearing
Difficulty focusing, making choices or remembering things
Difficulty ambulating or walking up stairs
Difficulty performing self-care
Difficulty completing activities of independent living
The three most common disabilities reported were ambulatory disabilities, affecting over 20 million people; cognitive disabilities, afflicting at least 14 million people; and disabilities impeding independent living, reported among over 13 million people.
Over one-quarter of working-age Americans with disabilities live at poverty level, according to the same report. Only 20.9 percent of Americans with disabilities can work full-time. Just 33.5 percent of disabled Americans between ages 21 and 64 are employed in any capacity.
Many people cannot work at all a result of their conditions. These individuals may be eligible for Social Security Disability benefits. However, with so many Americans facing disabilities and potentially needing help, successfully filing for SSD benefits can be a challenge.
Applying for benefits
 Someone with a disabling condition may qualify for SSD benefits in a few ways. First, the individual's condition may meet Social Security Administration criteria for a listed impairment. In this case, the individual would only need to provide sufficient medical evidence of the condition. Some conditions may even qualify for expedited processing.
If a condition does not meet the SSA's checklist of criteria, the afflicted individual may request a medical vocational allowance. The SSA then determines whether to grant benefits based on the condition and the functional impairments it causes. Usually, an applicant's work history, education and ability to switch occupations are weighed before a medical vocational allowance is granted.
The SSA is known to deny claims at a high rate, based on technical details, medical documentation or non-medical criteria, such as earnings history. Considering the high number of potential applicants, people who live with disabling conditions should consider seeking professional help when seeking SSD benefits.