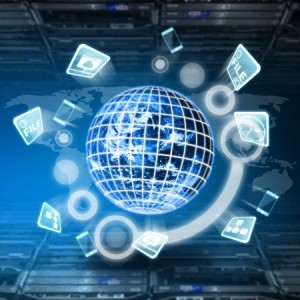 Many people in Chicago have heard applying for Social Security Disability benefits can be a lengthy, difficult process. The Social Security Administration takes three to five months to consider each claim, and over half of initial claims are rejected. Filing for benefits online is one way that many applicants can make the process easier.
Online, applicants can file claims immediately, rather than waiting for appointments. Applying online also benefits people with limited mobility, since the entire claim can be completed from home. However, applicants should fully understand the process and potential drawbacks of applying online to lower their likelihood of claim denial.
The application process
Online applicants must complete an SSD application form and a medical release form. Both are available on the SSA website at www.ssa.gov/onlineservices. To finish the application form, applicants will need the following information:
Personal information and identifying information for any spouses or children
Detailed medical information, including treatment dates, tests and medications
Work history for the last 15 years, including earnings over the past two years, military service and any workers' compensation claims or payments
The SSA accepts copies of documents pertaining to medical and work history. However, the SSA requires original copies of other documents, including proof of birth, proof of citizenship or status as a legal alien, military discharge papers and proof of any workers' compensation benefits received. Online applicants must mail these documents or take them to an SSA office.
People applying online must be careful to provide documentation to show gainful employment is no longer possible. Applicants with disabling conditions that the SSA does not usually recognize should have a treating physician complete a Residual Functional Capacity form. This is a professional evaluation of limitations imposed by the condition. Applicants should also provide a detailed work history. The SSA uses this information to gauge whether an applicant could reasonably switch to another occupation.
Avoiding pitfalls
Many people run into questions when completing an SSD application. People who file in person receive assistance from an SSA representative. For similar aid, online applicants should call or visit a local SSA office for necessary clarification. The online application can be saved and accessed later, after questions have been resolved. Once the application is complete and submitted, applicants should contact a local SSA office to verify that the application was received.
People who intend to apply online may benefit from meeting with an attorney beforehand. An attorney can provide advice on the best method of filing, given the applicant's personal situation. An attorney can also ensure the application is completed correctly and sufficient documentation is provided, improving the likelihood of claim success.