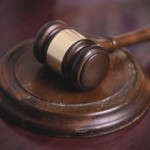 The television show "60 Minutes" presented an "investigation" on Sunday, Oct. 6, 2013, on the Social Security Disability Insurance (SSDI) program that painted a completely incomplete picture of the program and its beneficiaries.
The report relied heavily on anecdotal evidence, and interviews with those involved in the system. There were no interviews of advocates or of real-life recipients. Anchor Steve Kroft called the program "a secret welfare system … ravaged by waste and fraud."
Here are just a few of the misstatements and inaccurate generalizations:
Sen. Tom Coburn of Oklahoma said, "If there's any job in the economy you can perform, you're not eligible for disability." He called that a "pretty clear" statute. But he's wrong. And his remarks followed, he said, a TWO-YEAR "investigation" of the federal program. Claimants must prove they have a medical condition or conditions that prevent them from doing their past work or, depending on their age, education and work experience, "engage in any other kind of substantial gainful work which exists in the national economy," according to section 223 (d) of the Social Security Act.
An Administrative Law Judge noted the increase, since the 1970s, in claimants being represented by attorneys, as though there were something wrong with a person getting help with this time-consuming and very complex process. "Follow the money," said another ALJ, of a system in which fees are capped at $6,000 per case, though the average fee can be close to half that. Perhaps a bigger reason why so many claimants have representation is that the process is seemingly arbitrary and hard to maneuver alone.
Benefits are not "lifetime." The Social Security Administration must review all cases periodically to determine if recipients remain eligible for benefits.
The show made the claim that taxpayers are funding the Social Security Disability attorneys' fees. No, attorney fees are instead paid from the claimants' awards of back pay.
No, the system won't run out of money soon. There will be a shortfall beginning in 2016; Congress can reallocate taxes from the retired workers' portion of the program to the disability side.
National disability organizations were quick to criticize the report and point out its inaccuracies. In fact, before the program aired, Media Matters for America said, 23 organizations wrote to "60 Minutes" to warn about the dangers of inaccurate media portrayals. "Media coverage has real consequences. Policy by anecdote has in the past led to significant and needless harm to Social Security disability beneficiaries. The well-being and economic security of millions of people with disabilities and their families – for whom Social Security Disability benefits are nothing short of a lifeline – hang in the balance."
"60 Minutes" ignored the fact that it is, in fact, not easy to get on Social Security Disability (roughly two-thirds are rejected on initial application and more than half are rejected on appeal). In addition, the program also did a real disservice to those who receive the benefits. Yes, of course, in any program there is fraud, though "60 Minutes" didn't provide any actual facts on rates. But for the vast majority of disabled beneficiaries, their rightfully earned benefits mean the difference between poverty and the ability to keep food on their families' tables. The average benefit to disabled workers is a whopping $1,132 a month for 2013.
Criticism of this program is not new, and myths continue to abound. However, it behooves all of us that any criticism be fair, and that reports are accurate. This one was neither.