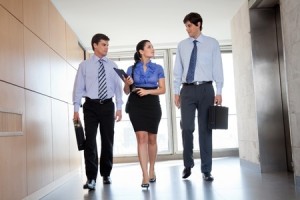 A Social Security Disability attorney can help SSD applicants avoid filing mistakes, provide proper documentation and understand the claim process. Hiring an attorney can make a significant difference in the outcome of a claim. Still, Illinois applicants will only see these benefits if they choose the right representative. Applicants should consider the following factors before deciding whether to partner with a given attorney.
Professional and personal attributes
Applicants can read testimonials, peruse an attorney's website or directly contact the firm to evaluate an attorney's professional qualifications and personal qualities. Applicants should look for the following characteristics in an SSD attorney:
Strong relevant knowledge. Social Security Disability law should be the attorney's primary focus, rather than a secondary practice.
A history of success. Applicants should ask the attorney about the firm's overall claim approval rate. Applicants may want to clarify how many claims are approved initially, at the review level, at the hearing level or during subsequent appeals.
If scheduling an initial meeting or following up afterward proves difficult, applicants may need a different representative. Applicants should ask each attorney direct questions about accessibility. Applicants can inquire about the attorney's staff support, typical caseload and frequency of contact with clients.
Personal manner. During direct interactions, applicants should weigh whether the attorney is someone they can work with. SSD applicants must feel comfortable discussing highly personal information with their representatives. Poor communication can raise the risk of claim denial. Applicants benefit from finding an SSD attorney who they find trustworthy and easy to talk with.
Applicants should be wary of attorneys who guarantee claim approval or quick results, as these outcomes are rarely certain. Applicants should also be cautious if an attorney requires upfront fees. Most attorneys work on a contingency basis, collecting pay only if benefits are awarded.
In addition to these traits, there are a few other qualities certain SSD applicants may need to look for in an attorney.
Special considerations
People with complex or not readily evident conditions, such as mental illnesses, may face uphill battles to secure SSD benefits. These individuals should work with attorneys who are familiar with the condition and the relevant SSA criteria.
Older and younger applicants should look for attorneys with experience filing claims on behalf of people their age. The SSA uses a unique system to evaluate whether children are disabled. Distinct rules also affect the disability evaluation process for claimants older than 50.
Many attorneys provide complimentary initial case reviews. SSD applicants should take the opportunity to receive a case evaluation and determine whether a particular attorney would be the right advocate.