Chicago Social Security Disability Lawyer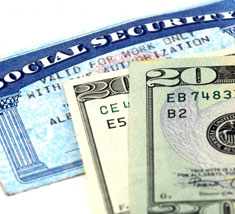 Putting the SSD Program To Work For You
Struggling to provide a comfortable life for your family when you are unable to work can be emotionally draining. Whether you have been injured and are unable to return to work for 12 months, or you are living with a disability or illness that prevents you from working a 40-hour work week, you may be entitled to Social Security Disability benefits — financial assistance that may be vital to your family's survival.
At the law office of Neil H. Good, our attorney leverages nearly 25 years of legal experience to offer compassionate and comprehensive SSD advice to ill and disabled clients throughout the Chicago area. Using the knowledge gained over more than 20 years, our firm is able to offer comprehensive advice throughout the SSD application process — advice that is tailored specifically to your unique needs and concerns.
To schedule a free case evaluation by our lawyer, or to learn more about how we can help you obtain the SSD benefits you are entitled to, contact our office online or call toll-free at (800) 419-7606 today.
Comprehensive Advice on the Initial SSD Application Process
After carefully reviewing your case, our staff will offer the advice you need to effectively complete the SSD application process in an ethical manner that offers the highest chance for approval.
The SSD application process can be completed in one of three ways: over the phone, on the Internet, or in person. Our staff will offer experienced advice on the proper filing method for your specific situation, giving you the best chance to avoid mistakes and obtain the benefits you need without delays.
Guidance Throughout the Complex SSD Process
SSD benefits are based on a large number of factors including your health, your ability to work, your work history, and your past income. Our staff offers the advice you need to present your case and medical history in the best light possible, giving you the greatest chance for approval. With our help, you may be able to obtain the benefits you need in an effort to eliminate some of the financial pressures you face.