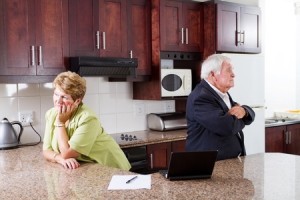 The normal application process for Social Security Disability benefits is estimated to take anywhere from a couple of months to over a year. However, that process can be delayed by mistakes made by applicants themselves. In order to avoid such delays, applicants in Illinois should educate themselves with the following tips.
Research the application process
Many people simply download or pick up an application, fill it out and then submit it. However, this can be a costly mistake. As with any government form, a missing piece of information, misspellings and other errors can result in an automatic dismissal and denial of benefits. Before people decide to fill out the application, they should read up on the list of conditions that are eligible for disability benefits, how to fill out an application form correctly and what additional information they should include.
Understanding the process can also assist people in determining whether they meet the required SSD qualifications. For example, a person who has no work history and is not a claimed dependent may not be able to qualify. People who have other sources of income such as investments or pensions might make too much to receive SSD benefits. People who don't think they may be eligible should still conduct some research in the event that their health condition deteriorates, preventing them from supporting themselves and their families.
Take a proactive approach
SSA staff members are human and can make mistakes which may lead to a denial of applications. To lower the risk of this occurring, it is important for applicants to take a proactive approach with their application. They should create a personal file for their own records in which they keep copies of everything submitted to the SSA, including the following:
Medical records – tests results, examination notes, surgical procedures
Copy of the application itself
Letters/statements from co-workers/supervisors, friends, family and medical providers
Entire work history with income amounts and employment dates – this should extend for the previous 15 years
By keeping a personal file, disabled applicants can ensure that their SSA file is complete and accurate should they have to go through an appeal. The file can also be used in case the SSA staff have lost or misplaced documents that were submitted.
Continue medical care
After submitting an application to the SSA, it is important for disabled people to continue receiving medical care for their condition. The SSA may ask the applicant for further information later on in the process and having the ability to send the agency updated medical records can prevent unnecessary denials or delays in the SSA's decision. People who have questions about their disability and the SSD program should meet with an experienced disability attorney.