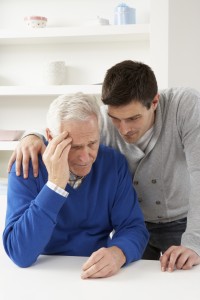 Many Social Security Disability applicants in Illinois will have to go through the appeals process before receiving benefits. According to the Social Security Administration, in 2010, 50.7 percent of all SSD claims were denied initially. Unfortunately, appealing a claim decision adds to the already lengthy application process. The length of time an appeal takes can vary depending on various factors.
Time factors
A reconsideration, which is the first level of appeal, typically is completed more quickly than higher appeals. It may even take less time than the initial claim evaluation. Reconsiderations are often finished in under four or five months. Still, the total time needed will depend on various factors, including:
Whether the condition has changed since the denial. If so, the disability examiner will need to obtain new medical records.
The amount of work already assigned to the disability examiner. A heavy caseload is a common reason for delays.
Unusual medical circumstances. For some conditions, the examiner may have to delay making a decision to determine whether the condition's effects are fully evident and not fleeting.
The review is conducted at the SSA field office that made the initial decision. A new SSA examiner and medical consultant look over the case and decision. This can result in a quicker decision process. However, this can also raise the likelihood of a second denial, since the condition and supporting evidence may not have changed significantly.
If the reconsideration is denied, an SSD applicant may request a hearing in front of an administrative law judge. According to the SSA, in Illinois, the average applicant waits 15 months between the request and the hearing. Subsequent appeals, which are made to the Appeals Council and then to a federal review court, may have even longer wait times.
Minimizing waits
SSD applicants should initiate the appeals process as quickly as possible after receiving notice of denial. This reduces delays due to the caseload of disability examiners, administrative law judges or higher courts. Applicants should also verify that the SSA has received all relevant forms or paperwork. Otherwise, applicants risk inadvertently missing the appeal deadline, which would make starting a new claim necessary.
If the medical condition has progressed or changed significantly, applicants should provide as much supporting documentation as possible. This could include new diagnoses, laboratory tests and evaluations from treating physicians. This ensures the disability examiner has all necessary evidence. It also prevents the SSA from missing important materials when collecting medical records.
Additionally, applicants should consider partnering with a Social Security Disability attorney to file the appeal. An attorney can prevent clerical mistakes and evidentiary oversights. This can lower the risk that the appeal will be unsuccessful, necessitating additional appeals.