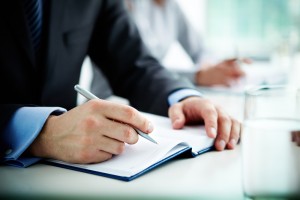 For people living with disabilities in Illinois, completing the Social Security Disability application by phone is often more convenient than scheduling an in-person appointment. Unfortunately, many applicants file for benefits over the phone without adequate preparation, which can make claim approval less likely. Understanding the interview structure can help applicants be ready with all necessary information.
Interview outline
During the application interview, a Social Security Administration claims representative gathers facts that the SSA will use to decide whether to award benefits. The claims representative cannot make final judgments or decisions during the interview. However, the accuracy and depth of the information the applicant provides can be decisive.
At the start of the interview, the claims representative asks several identifying personal questions, including birth date, Social Security number and place of birth. Then, the claims representative moves on to questions about work history and the disabling medical condition, including:
Jobs worked during the past 15 years
Duties at each of those jobs
The disabling condition and its symptoms
Past treatments and tests
Medications currently taken
The claims representative may also inquire about the applicant's marital status, history of military service and workers' compensation benefits received. These factors may influence the amount the applicant can collect if approved for benefits.
Applicants should prepare for the interview by creating a detailed written record of employment and medical history for easy reference. The medical record should include specific information, such as dates and duration of symptoms or treatments; symptoms and resulting physical or mental limitations; and treatments and associated side effects. Applicants should also provide personal information for past supervisors and treating physicians, including name, phone number and address.
After the interview
Once the interview is complete, the claims representative will submit the application. The SSA will then review the applicant's medical records. If the applicant suffers from a condition listed in the SSA's "Blue Book" of impairment listings, along with specified symptoms, the applicant may automatically qualify for SSD benefits.
If an applicant does not meet the requirements for an impairment listing, the SSA will consider the applicant's Residual Functional Capacity. This is the individual's ability to perform specific tasks given the limitations of the disability. An applicant who does not meet any impairment listings may still receive benefits through a medical vocational allowance, if his or her RFC does not allow employment.
The SSA reports that the typical claim decision takes three to five months. Considering this delay, applicants can benefit from working with an attorney to prepare for the application interview. This can reduce the likelihood of an applicant waiting months for a decision, only to have the claim denied.